I was gifted with some air dry clay to help inspire me for my art class.  I've been wanting to make fake food out of clay for awhile, especially sushi!  I was so excited to give this a try.  Next project, I will test my skills to make an earing and necklace set out of clay. 😀
What You Will Need: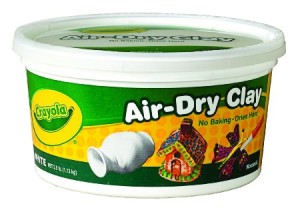 Air Dry Clay (I used the Crayola brand)
Acrylic Paint
Paint Brushes
Patience and Fun!!
I created the individual pieces for the Nigiri sushi and set them on top of each other to dry together.  The sushi roll is all one piece with the exception of the filling.  For those, I created little pieces of clay and attached to the middle to give it dimension.
Allow to dry for 48 hours, and then paint.
The Internet is full of ideas for using air dry clay.  Explore and enjoy the possibilities!